Time-4-Solar is a family owned business based in Carlsbad, California. We are an environmentally-minded solar installation company that prides its self on 100% customer satisfaction record. Our top priorities are Safety, Quality and Customer Service. We are proud of what we do because we truly believe in our services & products we provide. Providing clean energy that saves your family money.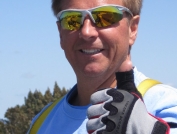 Marty Jones
Owner/Solar Consultant
Marty's passion for the environment and energy independence led him to the solar energy industry years ago, where he's been helping home and business owners make their own power since 2008. As part of his experience consulting, designing and installing solar power systems, Marty received extensive training from a number of leading solar companies such as Sunpower & Grid Alternatives. He's also performed installations as a supervisor & volunteer with non-profit GRID Alternatives. Marty's a licensed (CA #991780 ) solar contractor and certified PV installer. along with OSHA Certification. Along with customer satisfaction safety is the number one priority for Marty & his crews.
GreenLancer
Solar Design Team
Every high performance solar energy system begins with excellence in design. Time-4-Solar performs there own in-house custom solar systems coordinating with the GreenLancer professional design team bringing you lower costs. The T4S team consists of experienced solar designers who provide an exceptional solar PV experience, including the design of over 500 projects. Designs involving all types of r roofing materials, shapes & solar systems, along with an experienced background in ground mount systems
Brian
Project Manager / Lead Installer
Brian holds a Career Certificate in Renewable Energy from Cuyamaca College in CA. He has the experience of installing hundreds of solar electric systems as an installer for a leading solar manufacturer, and as a Supervisor for the Nation's largest non-profit solar installation company. Prior to beginning a career in Solar Energy, Brian worked as a construction foreman in roofing & park playgrounds structures. Every homeowner who selects Time-4-Solar as their solar installation company will see the benefits from his expertise & professionalism.
Melissa
Sales / Office Manager
Before joining Time-4-Solar, Melissa worked for a large developer & commercial construction contractor. Melissa's experience with SDG&E & other utilities, building departments, permitting has helped us ensure a fluent working environment for our entire company. Melissa is an accomplished photographer and experienced marketing officer, she is involved with all aspects of customer service, making sure they receive the full customer service & satisfaction that they deserve. Melissa has exceptional problem solving skills and is the liaison between the sales & installation crews.
Chelsea
Marketing Manager
Before joining Time-4-Solar, Chelsea worked for a commercial construction contractor involved all aspects of communications & marketing. Chelsea is responsible for creating sales opportunities & promotional activities within the organization. Channeling efforts towards growth & product development utilizing competitive price structures with suppliers for T4S implementation. Chelsea is an experienced marketing officer. Among her many accomplishments she received a Communications Degree from the University of California San Diego [UCSD].